Luxurious Skincare with Lumière de Vie
This Season's Hottest Items New Products for Hydrated & Healthy Skin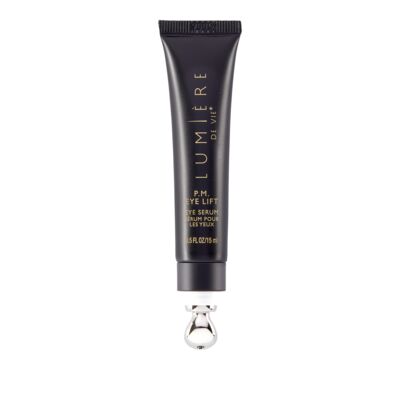 Lumière de Vie® P.M. Eye Lift (Eye Serum) - Single Tube (15 ml / 0.5 fl. oz.)
Our new Lumière de Vie P.M. Eye Lift is ready to work while you sleep. Reinvented to give you maximum results, this soothing eye serum will have you waking up to brighter, more refreshed-looking skin that feels moisturized and soft. The serum is formulated with a ground-breaking blend of Nannochloropsis oculata extract and pullulan, which helps with the appearance of firmer-looking skin, both temporarily and long term.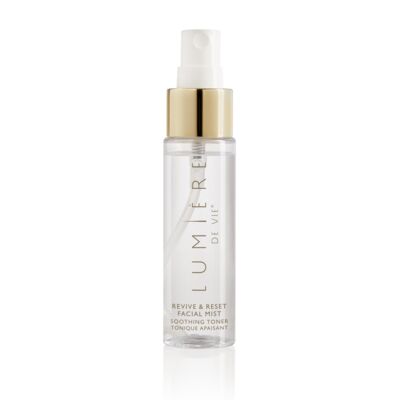 Lumière de Vie® Revive & Reset Facial Mist (Soothing Toner) - Single Bottle (32 ml / 1.08 fl. oz.)
Revive and reset your skin throughout the day with this refreshing facial mist that's enriched with a soothing, light rose aroma. Support the appearance of firmer and more refreshed and hydrated skin with just a few spritzes.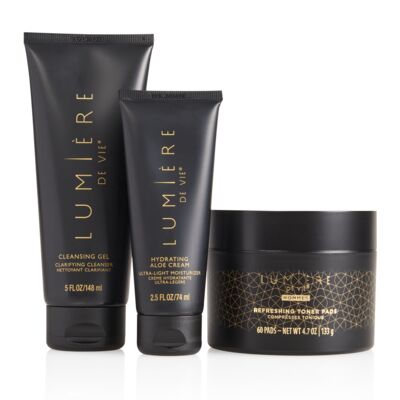 Lumière de Vie® Hommes Skincare Value Kit - Includes Cleansing Gel; Refreshing Toner Pads; and Hydrating Aloe Cream
Skincare for the modern man starts with the Lumière de Vie Hommes Skincare Value Kit. This bundle includes a cleanser, toner, and moisturizer that work together to combat uneven texture, dryness, and fatigued skin.
Quench Thirsty Winter Skin Skincare for the Body
Powerful Formulas & Unbelievable Results Skincare for the Face
DISCOVER HOW YOU CAN TRANSFORM YOUR SKIN
HOMMES Skincare For the Modern Day Man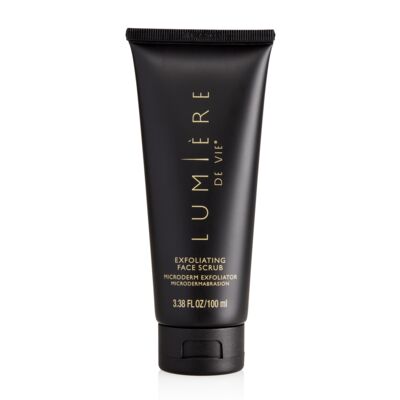 Lumière de Vie® Exfoliating Face Scrub
Buff your way to a revitalized complexion with the Lumiere de Vie Exfoliating Face Scrub. This energizing scrub deep cleanses, revealing skin that feels refreshed and smooth to the touch.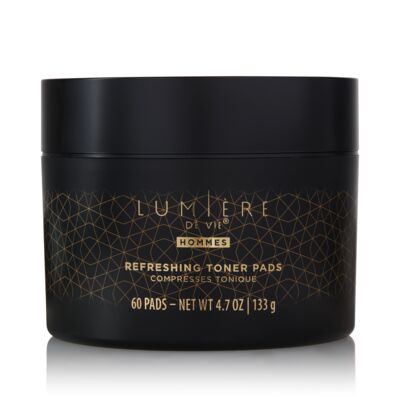 Lumière de Vie® Hommes Refreshing Toner Pads
An essential skincare step you never want to miss, the Lumiere de Vie Hommes Refreshing Toner Pads give you an easy, fool-proof way to tone skin in seconds. With just a light sweep across the face, you will be on the way to a healthier-looking complexion.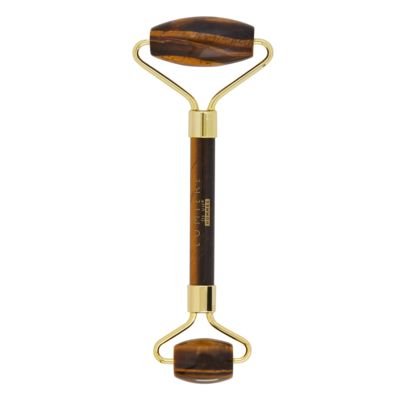 Lumière de Vie® Hommes Tiger's Eye Roller
Elevate your skincare routine with the soothing properties of tiger's eye. Promoting mental clarity and protection, this dual-sided tool can be used throughout all areas of face and neck to maximise your daily regimen.
LUMIÈRE DE VIE HOMMES ELEVATED SKINCARE FOR MEN